Cooling Tower Replacement
A Large Medical Center in Perth Amboy, NJ contracted Anty for their cooling tower replacement. Remove and dispose of old units. Fabricate and galvanize structural steel for new units. Receive, deliver and set new units. This project was completed on time, in budget and without injury or incident.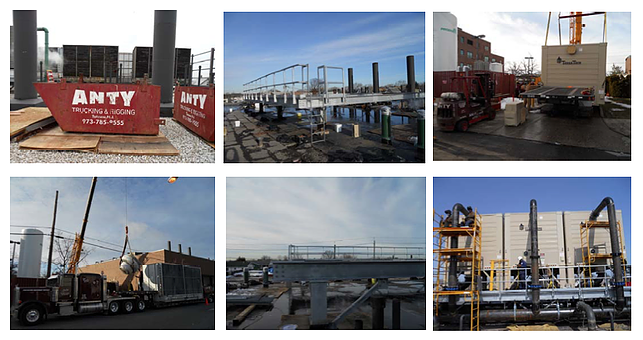 Please call for a free estimate for any of your Trucking, Rigging or Fabrication needs.