Concrete Pads
In addition to hauling, rigging and setting your Cooling Towers or Chillers, Anty can provide you with the necessary, engineered steel frame or concrete required to support them.
Anty fabricated a roof top steel frame made to engineers specs to support A/C units. Also, Anty poured concrete footings and pillars to engineered specs as well as fabricating a steel frame to support Tanks and a Cooling Tower next to a building.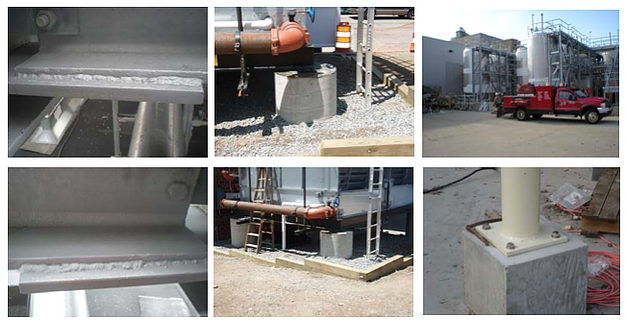 Please call for a free estimate for any of your Trucking, Rigging or Fabrication needs.